Osceola Covid-19 Statistics
Solaris HealthCare is committed to providing excellent care to our residents during this pandemic. We thank you for your trust and support during these unprecedented times. In an effort to provide timely, transparent information, we will be updating this information daily effective May 6th, 2020. The table will reflect the # of confirmed new COVID-19 infections as well as the # of instances of 3 or more residents or staff with new onset of respiratory symptoms within the last 72 hours.
The information contained in this report is provisional and subject to change. A positive test result does not necessarily mean the patient is experiencing symptoms. In addition, should any resident test positive, that individual's family will be contacted via telephone by either the Administrator or the Director of Nursing. For questions or concerns about this information please contact the Administrator.
| Date | Licensed Beds | Positive Residents | Positive Staff | # of Confirmed New COVID-19 Infections | Residents admitted or readmitted who were previously diagnosed with Covid 19 from another facility | # of Instances of 3 or More Residents or Staff With New Onset of Respiratory Symptoms Within Prior 72 Hours | Hospital Transfers | Cumulative Confirmed COVID 19 Cases (Residents & Staff) |
| --- | --- | --- | --- | --- | --- | --- | --- | --- |
| 12/02/2020 | 120 | 0 | 0 | 0 | 0 | 0 | 0 | 0 |
General visitation to our facility is permitted after at least 14 days have passed since the last resident or staff member tested positive for COVID-19. See below for up-to-date results and when visitation is allowed.
| Date of last resident or staff member that tested positive for COVID-19 | Date when visitation can begin |
| --- | --- |
| 11/23/2020 | 12/8/2020 |
SOLARIS HEALTHCARE
OSCEOLA
---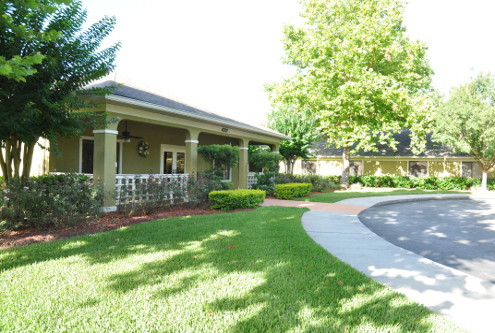 Solaris HealthCare Osceola offers a comprehensive rehab program which may include physical, occupational and speech therapies. Each person is unique, and treatment plans are tailored to enable each patient to achieve their goals and regain their independence.
Skilled nursing care is often unfamiliar to families, and we will support you with any decision you may face. We are committed to assisting you in maintaining the highest quality of life for your loved one. We strive to help each patient maintain his or her appropriate level of function in a home-like setting, and we offer a wide range of therapeutic and social activities.
For our long term patients, we strive to help each patient maintain his or her appropriate level of function in a home like setting. We offer a wide range of activities to keep our residents socially active. read more…
Click here for open positions at this location
SOLARIS HEALTHCARE
OSCEOLA
4201 Nolte Rd.
St. Cloud, FL 34772
Phone: (407) 957-3341
Fax: (407) 957-8521
Administrator:
Charlene Bedor
Admissions Director:
Roseanna Kalnas
Admissions Phone: (407) 957-3341
Admissions Fax: (407) 957-8521