Solaris Senior Living Merritt Island Covid-19 Statistics
Solaris HealthCare is committed to providing excellent care to our residents during this pandemic. We thank you for your trust and support during these unprecedented times. In an effort to provide timely, transparent information, we will be updating this information daily effective May 6th, 2020. The table will reflect the # of confirmed new COVID-19 infections as well as the # of instances of 3 or more residents or staff with new onset of respiratory symptoms within the last 72 hours.
The information contained in this report is provisional and subject to change. A positive test result does not necessarily mean the patient is experiencing symptoms. In addition, should any resident test positive, that individual's family will be contacted via telephone by either the Administrator or the Director of Nursing. For questions or concerns about this information please contact the Administrator.
| Date | Licensed Beds | Positive Residents | Positive Staff | # of Confirmed New COVID-19 Infections | Residents admitted or readmitted who were previously diagnosed with Covid 19 from another facility | # of Instances of 3 or More Residents or Staff With New Onset of Respiratory Symptoms Within Prior 72 Hours | Hospital Transfers | Cumulative Confirmed COVID 19 Cases (Residents & Staff) |
| --- | --- | --- | --- | --- | --- | --- | --- | --- |
| 9/20/2021 | 95 | 0 | 0 | 0 | 0 | 0 | 0 | 0 |
SOLARIS SENIOR LIVING

MERRITT ISLAND

---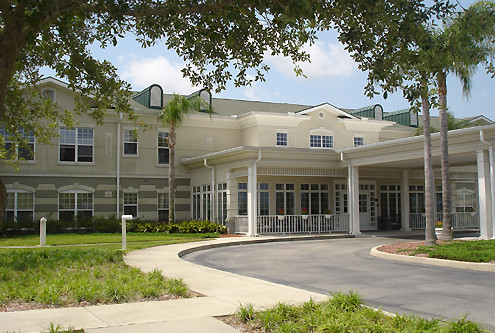 Assisted Living is designed for those who wish to enjoy an active, healthful retirement with the security of knowing that help is at your fingertips if it is needed. Solaris Senior Living Merritt Island features 85 Assisted Living Apartments licensed nurses and resident assistants available 24 hours a day. Through our dynamic Life Enrichment Programs, our open, spacious floor plans, numerous amenities, and delectable dining services we strive to bring you the best assisted living has to offer.
Click here for open positions at this location
SOLARIS SENIOR LIVING
MERRITT ISLAND
535 Crockett Blvd
Merritt Island, FL 32953
Phone: (321) 454-2363
Fax: (321) 454-3030
Assisted Living license #8975
Administrator:
Shawn Corley, N.H.A.
Community Outreach:
Cyndi Byars
Admissions Phone: 321-454-2363 x400
Admissions Fax: 321-454-3030