Stuart Covid-19 Statistics
Solaris HealthCare is committed to providing excellent care to our residents during this pandemic. We thank you for your trust and support during these unprecedented times. In an effort to provide timely, transparent information, we will be updating this information daily effective May 6th, 2020. The table will reflect the # of confirmed new COVID-19 infections as well as the # of instances of 3 or more residents or staff with new onset of respiratory symptoms within the last 72 hours.
The information contained in this report is provisional and subject to change. A positive test result does not necessarily mean the patient is experiencing symptoms. In addition, should any resident test positive, that individual's family will be contacted via telephone by either the Administrator or the Director of Nursing. For questions or concerns about this information please contact the Administrator.
| Date | Licensed Beds | Positive Residents | Positive Staff | # of Confirmed New COVID-19 Infections | Residents admitted or readmitted who were previously diagnosed with Covid 19 from another facility | # of Instances of 3 or More Residents or Staff With New Onset of Respiratory Symptoms Within Prior 72 Hours | Hospital Transfers | Cumulative Confirmed COVID 19 Cases (Residents & Staff) |
| --- | --- | --- | --- | --- | --- | --- | --- | --- |
| 11/30/2021 | 100 | 0 | 0 | 0 | 0 | 0 | 0 | 0 |
General visitation to our facility is permitted after at least 14 days have passed since the last resident or staff member tested positive for COVID-19. See below for up-to-date results and when visitation is allowed.
| Date of last resident or staff member that tested positive for COVID-19 | Date when visitation can begin |
| --- | --- |
| 9/9/2021 | 9/24/2021 |
SOLARIS SENIOR LIVING

STUART
---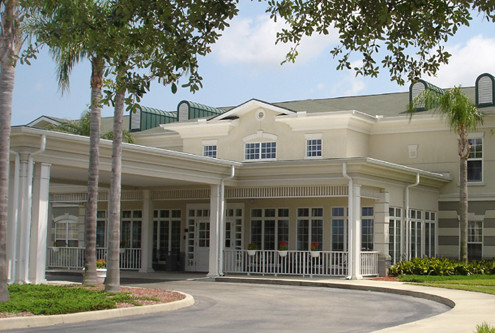 Solaris Senior Living Stuart is a well-developed, secure community and a proven leader in meeting the needs of older adults. Our beautiful 84 apartments offer a peaceful community with the finest in services for assisted living.
Our objective is to provide older adults with a beautiful, secure, and caring environment. We provide an environment free of the daily worries of cooking, cleaning, and errand running. We tailor the level of care to the needs of our individual residents, and are ever-sensitive to issues of privacy, respect, dignity, and care.
Our single goal is to provide a homelike environment for you. Solaris Senior Living Stuart promises peace of mind and easy living for you, your parents, or grandparents. Our amenities and friendly staff will help you spend your time the way you want to.
Click here for open positions at this location
SOLARIS SENIOR LIVING
STUART
860 SE Central Pkwy.
Stuart, FL 34994
Phone: (772) 287-9909
Fax: (772) 287-4014
Assisted Living license #8963
Administrator:
Linda Winters, NHA
Admissions Director:
Linda Sutorka
Admissions Phone: 772-287-9909
Admissions Fax: 772-287-4014