SOLARIS HEALTHCARE
DAYTONA
---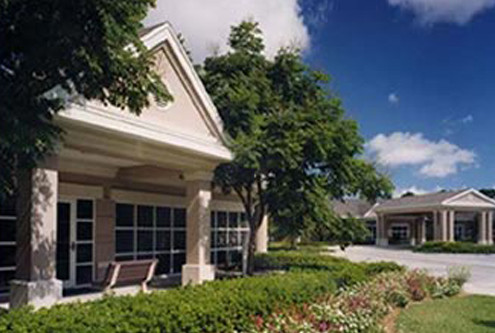 Solaris HealthCare Daytona endeavors to provide the highest quality health care and services to our residents. We offer comprehensive nursing and rehabilitation care in a warm, personalized manner. We serve the health care needs of our residents through a full spectrum of services. Our team of health care professionals tailors individual programs to meet each resident's specific needs in a home like setting. We insure the best possible care for every resident.
We are located on lush landscaped grounds with a convenient location for family and friends to visit. One of the areas top hospitals, the Daytona Beach Airport and, of course, Doctors' offices are in close proximity.  read more…
SOLARIS HEALTHCARE
DAYTONA
550 National Healthcare Dr
Daytona Beach, FL 32114
Phone: (386) 257-6362
Fax: (386) 257-1783
Administrator:
Ross Baird
Admissions Director:
Daniel Hardee
Admissions Phone: 386-547-2336
Admissions Fax: 386-257-1783
Open Positions at this Location
There are currently no vacancies.