Imperial Covid-19 Statistics
Solaris HealthCare is committed to providing excellent care to our residents during this pandemic. We thank you for your trust and support during these unprecedented times. In an effort to provide timely, transparent information, we will be updating this information daily effective May 5th, 2020. The table will reflect the # of confirmed new COVID-19 infections as well as the # of instances of 3 or more residents or staff with new onset of respiratory symptoms within the last 72 hours.
The information contained in this report is provisional and subject to change. A positive test result does not necessarily mean the patient is experiencing symptoms. In addition, should any resident test positive, that individual's family will be contacted via telephone by either the Administrator or the Director of Nursing. For questions or concerns about this information please contact the Administrator.
| Date | Licensed Beds | Positive Residents | Positive Staff | # of Confirmed New COVID-19 Infections | # of Instances of 3 or More Residents or Staff With New Onset of Respiratory Symptoms Within Prior 72 Hours | Hospital Transfers | Cumulative Confirmed COVID 19 Cases (Residents & Staff) |
| --- | --- | --- | --- | --- | --- | --- | --- |
| 6/20/1975 | 113 | 0 | 2 | 0 | 0 | 0 | 2 |
SOLARIS HEALTHCARE
IMPERIAL
---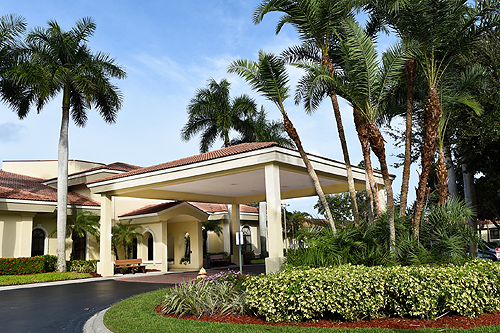 Solaris HealthCare Imperial is a Sub-Acute Rehabilitation Center, which also offers long-term nursing care. We are located in beautiful North Naples just minutes from North Collier Hospital. Our Skilled Nursing Facility is certified by both Medicare and Medicaid programs. We are also a health care provider for many managed care insurances and traditional Medicare replacements plans.
We are extremely proud of our outstanding team of physicians, nurses, certified nursing assistants, therapists, dietitians, administrative and support staff. Our team of multidisciplinary health care professionals enables us to offer the highest quality of compassionate care to our residents.  read more…
Click here for open positions at this location
SOLARIS HEALTHCARE
IMPERIAL
900 Imperial Golf Course Blvd
Naples, FL 34110
Phone: (239) 591-4800
Fax: (239) 449-3581
Administrator:
Jamie Weis-Jones
Admissions Director:
Laura Roche
Admissions Phone: 239-449-3582
Admissions Fax: 239-591-4480