Solaris HealthCare Merritt Island Covid-19 Statistics
Solaris HealthCare is committed to providing excellent care to our residents during this pandemic. We thank you for your trust and support during these unprecedented times. In an effort to provide timely, transparent information, we will be updating this information daily effective May 6th, 2020. The table will reflect the # of confirmed new COVID-19 infections as well as the # of instances of 3 or more residents or staff with new onset of respiratory symptoms within the last 72 hours.
The information contained in this report is provisional and subject to change. A positive test result does not necessarily mean the patient is experiencing symptoms. In addition, should any resident test positive, that individual's family will be contacted via telephone by either the Administrator or the Director of Nursing. For questions or concerns about this information please contact the Administrator.
| Date | Licensed Beds | Positive Residents | Positive Staff | # of Confirmed New COVID-19 Infections | Residents admitted or readmitted who were previously diagnosed with Covid 19 from another facility | # of Instances of 3 or More Residents or Staff With New Onset of Respiratory Symptoms Within Prior 72 Hours | Hospital Transfers | Cumulative Confirmed COVID 19 Cases (Residents & Staff) |
| --- | --- | --- | --- | --- | --- | --- | --- | --- |
| 12/3/2021 | 180 | 0 | 0 | 0 | 0 | 0 | 0 | 0 |
SOLARIS HEALTHCARE
MERRITT ISLAND

---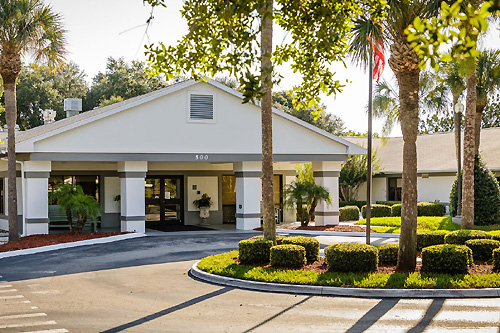 Solaris HealthCare Merritt Island delivers quality care in a warm, personalized manner. Ours is a flexible, interdisciplinary approach to health care. We serve the healthcare needs of all age patients through a full spectrum of services. Our team of health care professionals tailor programs to meet each patient's specific needs. In this way, we ensure the best possible care for every patient.
Multiple lounges through out the building are equipped with large screen television for movies or playing the Wii-golf, bowling and tennis tournaments are held so you can "get your game on"! You are also welcome to enjoy our computer room for catching up on emails or just playing a card game online.
Click here for open positions at this location
SOLARIS HEALTHCARE
MERRITT ISLAND
500 Crockett Blvd
Merritt Island, FL 32953
Phone: (321) 454-4035
Fax: (321) 453-0280
Administrator:
Greg Hovey, N.H.A.
Admissions Director:
Sandy Lengyel
Admissions Phone: 321-454-4035
Admissions Fax: 321-453-0280